About Us
San Diego Pipelining uses the latest and most technologically advanced methods available to bring you the best in pipe lining services. San Diego Pipelining strategically invests in research & development to improve plumbing methodologies and pipelining systems including cost effectiveness, convenience and end results for you, the consumer.
Because of this, our warranty is often twice the industry standard since we only use superior products and follow the strictest installation standards in the industry.
Our success has been built around long term relationships with each customer we serve – most of whom are referrals from satisfied clients.
We also insist on rigorous standards for our employees and follow an "Ethics First" company policy, including the most experienced professionals, account managers, field managers and technicians available!
Our 10 Point Plan For Success Includes:
Factory Certified Installers for Every Call
Drug-Free Employees – Guaranteed!
Thorough Background Checks for All Our Workers
No "Surprises" on Your Bill
24 Hour Emergency Response Service
Our Warehouse on Wheels to Deal With Your Call the First Time
Clean Professionals Who Care For Your Property
The Longest Warranty in the Industry
The Best Customer Service in San Diego
100% Satisfaction Guarantee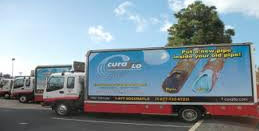 San Diego Pipelining operates a fleet of "Super Trucks" that carry 185% more parts than the average service vehicle. Along with being fully equipped (too long to list here) they carry the most technologically advanced diagnostic tools available, allowing San Diego Pipelining to accomplish most jobs on the first visit.
When you're ready to deal with the best customer service from a company that gets the job done right the first time with the best warranty in the business and a 100% customer satisfaction guarantee, then you're ready to contact San Diego Pipelining!